Online training to become a qualified commercial mediator and effective negotiator
This course is accredited by the International Mediation Institute, IMI, as a Certified Mediation Training Program (CMTP) and can lead to international certification as IMI Qualified Mediator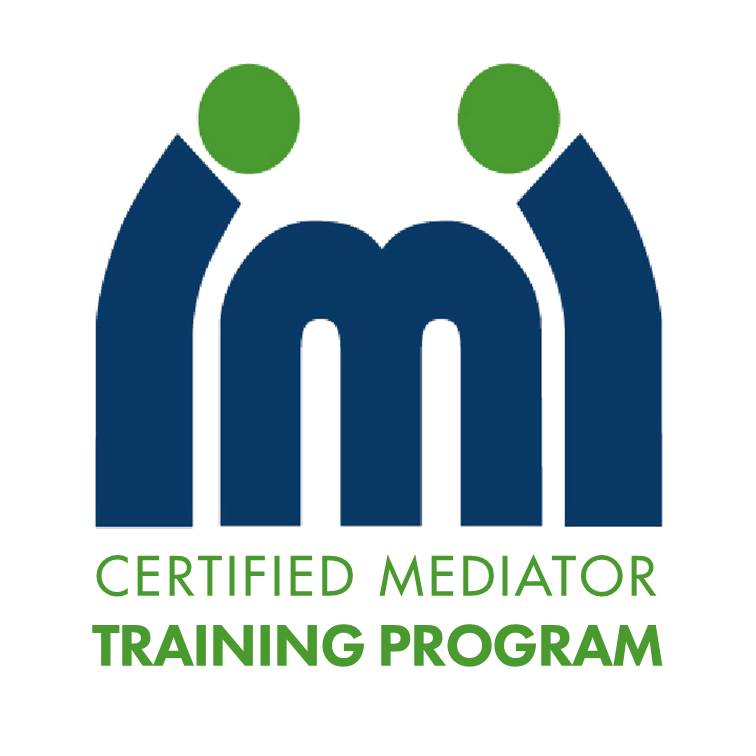 A 50-hour+ basic training to become an internationally qualified mediator and to learn to negotiate better.
Live trainings online with an international panel of experts in the field.
Interactive program with discussions, exercises, role-plays, real time feedback.
Individual coaching provided.
The course is divided into 10 modules, most of which are ½ day sessions of 5+ hours each (incl breaks), and 2 full day training sessions of 8+ hours (incl breaks). In addition to this there is 2 hour introductory class and an individual coaching session of 20-30 minutes with one of the trainers.
New starting date with an introductory class in juni - september 2023. Check out all dates here.

Costs:
o Early registration (more than 2 months before the module starts): € 3'955.00/CHF 3'955.00 (not including VAT, if applicable).
Members of the SCCM and the Geneva Chamber of Commerce and Industry (CCIG) benefit from a reduced rate of € 3'545.00/CHF 3'545.00 for this module. The fee includes all training materials and a copy of the book: Toolkit Mediation.

o Late registration (two months or less before the module starts): an additional 25% will be added.

Who should participate: anyone interested in becoming a mediator or improving their negotiation skills (including business executives, lawyers, judges, accountants, notaries, HR-professionals, counsellors, psychologists, community workers, engineers, law enforcement officers and anyone wanting to improve their capacity to manage challenging situations and negotiate faster outcomes).
Benefits: develop the knowledge, skills and experience to become a qualified mediator and improve your negotiation skills.
Students who successfully complete this course may be eligible for a performance based assessment leading to certification by the International Mediation Institute (IMI certified mediator), and/or other certification including becoming a Toolkit accredited mediator. (You can read more here).
This online course is the first of three complementary modules for a comprehensive 120 hour Mastering Mediation Program available for professionals seeking to specialize in different forms of mediation, e.g. mixed modes of ADR (process design to combine dispute resolution mechanisms), cross-border and cross-cultural disputes, business mediation modules, mediation advocacy, ODR (Online Dispute Resolution), dealing with advanced and challenging situations in practice.
This online program, module 1, is the basic forming program. Module 2 is for persons wishing to specialize in commercial and business mediation. Module 3 consists of an additional 2 day training fully based on role plays, intended to gain practical experience in advanced practices including challenging situations. All 3 modules together count towards 120 hours of mediation education necessary to be recognised as a mediator in Switzerland.
The CSMC-R training "Mastering Commercial Mediation" (more information here), module 2, for persons wishing to specialize in commercial and business mediation.
The first full online training in 2020 was a great success. You can learn from the experiences of our participants here.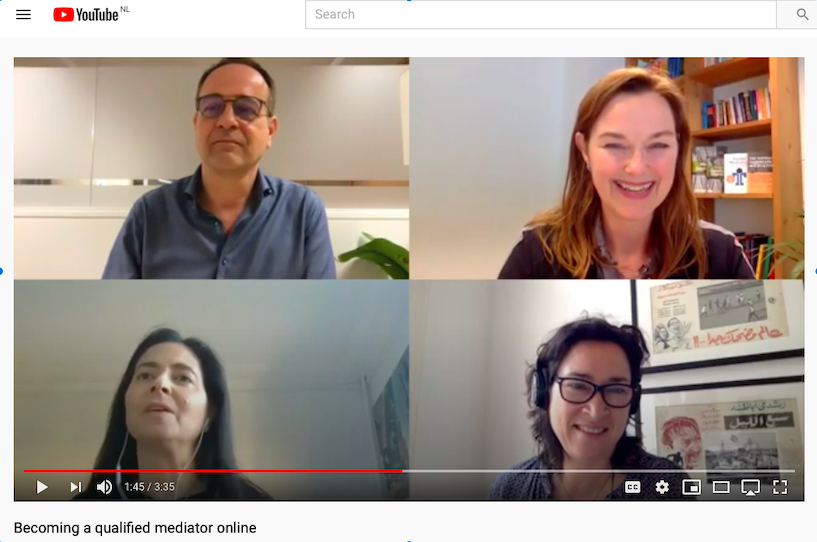 And a video clip introduced by Manon Schonewille here and insights for mediators and tips (1) from our guest lecturers here (2).
If you are a busy professional you may want to use the time you now have at home to do some online training, improve your negotiation skills and become a commercial mediator. This is an unusual time when we can learn together with colleagues from around the globe.
Why would you take this course now? The consequences of the interruptions to everybody's life due to the current situation may create an explosion in arguments and disputes that will need to be resolved fast. Conflicts do not go into quarantine and flexible dispute resolvers will be needed. In addition to becoming a certified mediator, everybody can greatly benefit from conflict prevention and resolution skills. This course provides those skills and the basis to becoming a professional mediator for those who wish to do so.
This unique course has been designed by Manon Schonewille (Netherlands), a leading (online) trainer, author and international commercial mediator and Jeremy Lack (Switzerland), a practitioner and thought leader in international mediation. Both trainers are active members of the International Mediation Institute (IMI) and have been ranked for several years in a row as leading professionals by WHO'S WHO LEGAL.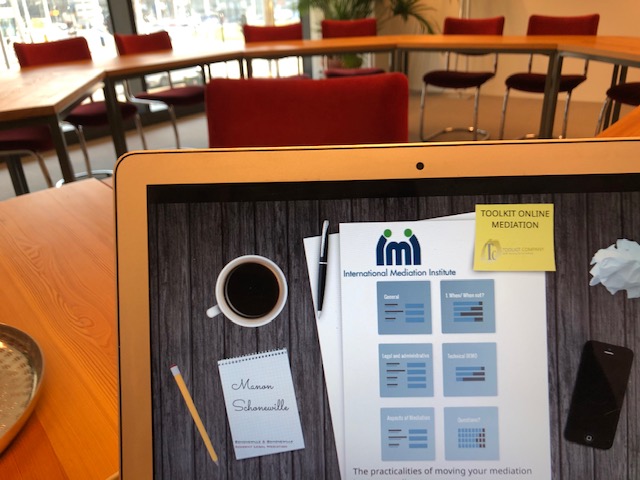 The training consists of 8 half days sessions and 2 full day classes, all taught online using ZOOM. This course will cover different approaches to negotiation and mediation, the 7 stages of mediation, working cross-culturally and internationally, Q&A, and will include exercises to develop practical active listening skills, and how to reformulate and redirect attention, to find solutions to negotiations that may have become stuck. In addition to providing you with the basics of becoming a mediator, it will also teach you how to mediate and negotiate online (where you can do more than you may think).
Once the current physical distancing restrictions are lifted, we will organize optional additional role-playing days in a variety of locations to enable participants to apply the skills and techniques they will have learned in live face-to-face mediation settings as well. The location of these additional role-plays (where students can be coached and assessed) will depend on the geographic locations of the students participating in this training.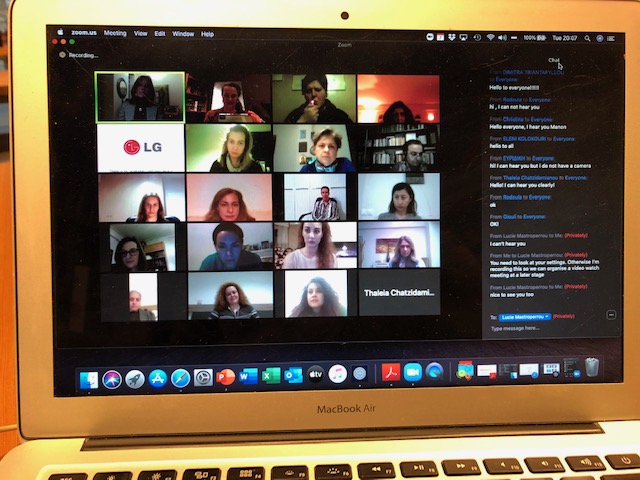 All classes are taught live and online, with interactive participation by a Toolkit-accredited professional trainer and mediator. This does not mean watching videos alone, but attending live presentations, participating in practical exercises with others online, and the opportunity to directly interact with our faculty, ask questions, obtain immediate feedback on exercises, and work in large and small groups using breakout rooms. The style of teaching is similar to a face-to-face class experience, with social interaction, despite physical distancing.
Basic competency skills designed to meet international mediation certification standards.

Stay up to date on our activities

Date of training:

Online training module 1 summer 2022 (CSMC-R-CCIG members early registration (1 month before starting date))

Online training module 1 summer 2022 (Early registration until 1 month for starting date)

Online training module 1 summer 2022 (Late registration rate (less than 1 month before starting date))

Online training module 1 summer 2022 (SCCM-CCIG members late registration (1 month before starting date))
Your trainer(s)

Manon Schonewille

Jeremy Lack

Huub Liefhebber

Dimitra Triantafyllou
And other experts depending on the number of participants
New starting date: