Merging Science with commercial practice
TOOLKIT COMPANY is a Dutch company that was created in 2006 as a result of a European project to develop innovative training materials and international consulting services. It is co-founded by Manon Schonewille and Huub Liefhebber. Since its inception the company developed into a knowledge, resource and training center for Dispute Resolution and Deal Making, as well as a renowned training for trainers organisation that certifies, trains and accredits trainers.
Toolkit books are widely used for academic and training purposes. Pocket Toolkit books on mediation techniques can be ordered or downloaded from the Resource Center. Also educational videos, surveys and articles on dispute resolution can be found there.
TOOLKIT COMPANY's Mission:
Making available cutting-edge know-how in every aspect of training, deal-making, negotiation and dispute resolution.


Contact us:
Telephone: +31 (0)10 - 7607111
E-mail: academy@toolkitcompany.com
For our Dutch trainings in the Academy Legal Mediation please visit our dedicted website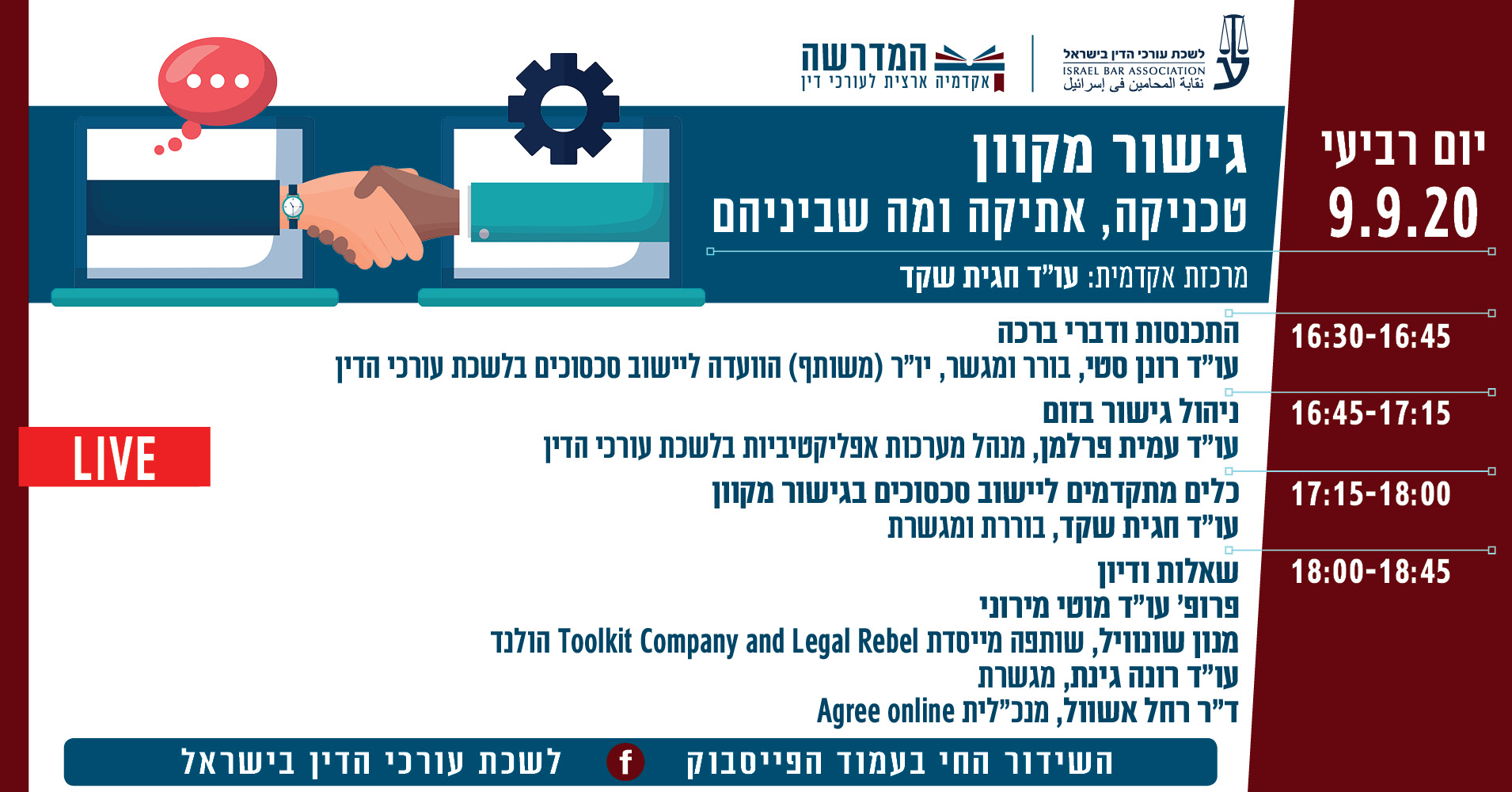 On September 9 Manon Schonewille of Toolkit Company and Legal Rebel held a q&a session on online mediation for members of the Israel Bar Association. As you can see Legal Rebel creates it's own rules and goes against the tide, even in language :-)
read more >>

Check-out the e-book


A work by 40 authors from around the world

First Published by MEDIATE.COM in serialized form in June and July 2020

Also available as a free downloadable e-book here

in-house educational programs on negotiation, conflictmanagement, mediation and mediation advocacy for corporate clients like Shell and Amgen.
training for trainers, assessors and trainers accreditation programs.
We also develop and make available licensed training materials for other organizations like S&S Legal Mediation (NL), assessment tools and academic modules for ACB foundation (NL), Mediator trainings for The mediation Center in Chania and Patras (GR), Dispute Management (SP) and toolkit techniques modules for Mediate Today (AUS).